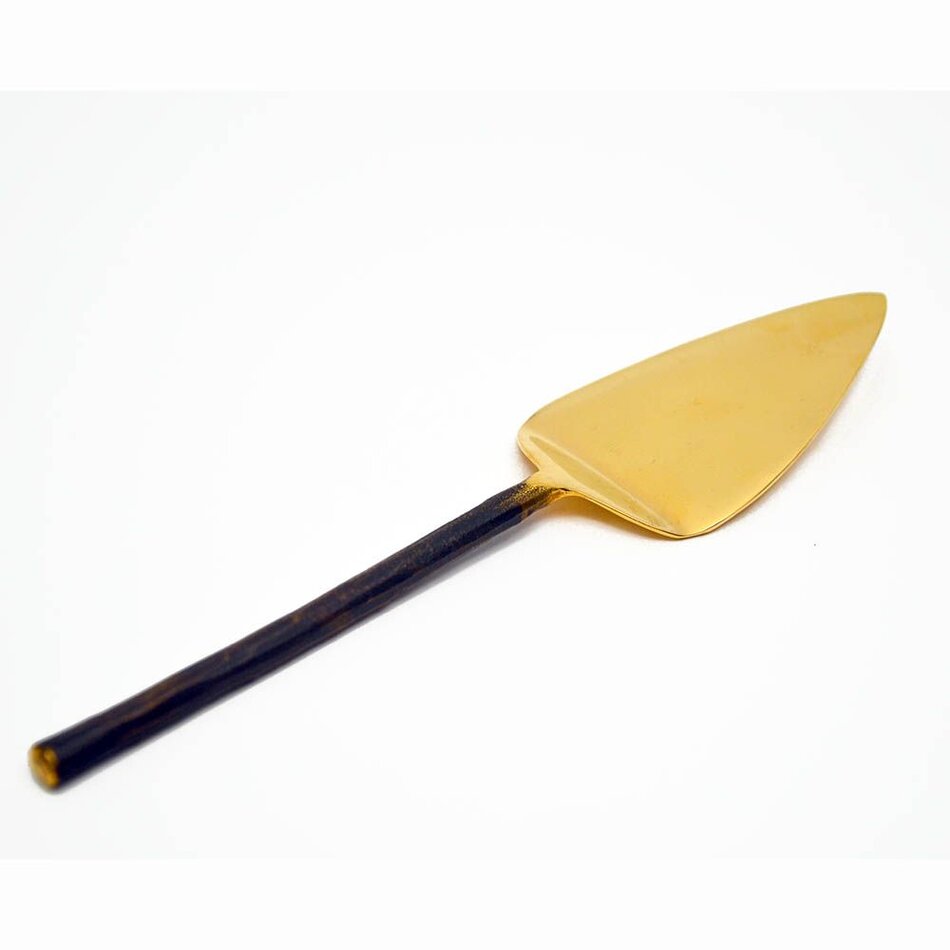 Serafina Brass Cake Server

C$49.00 Sold Out
A perfect ending to a meal or the start of a celebreation is this shapely cake server.
Formed from solid brass with polished heads and svelte, blackened handles.
DETAILS
Contact with acidic foods or liquids should be avoided.
Hand wash only.
Measures 11.5" in length.