03 March 2019
City and She: Q+A

City and She is a Vancouver based print shop celebrating beautiful photo prints that transport us to a place free of stress and full of joy. Find a selection of prints now available at Nineteen Ten!

Can you introduce yourself and describe what you do? I was born and raised in Vancouver and have lived in 3 different cities over the years: Vancouver, Montreal, and Toronto. I've always loved to travel, meet new people, learn about new cultures, and explore how we're all connected. I'm trained as a lawyer and practiced human rights law before assuming a legal position at the University of British Columbia, where I'm at now. I started City and She in 2017 out of my passion for photography and elevating well-being. 
What is the meaning behind your company name, City and She? I love cities and the people in them. The name "City" comes from themes of adventure, cities, and people, which are represented in each print. These subjects are instilled with the experience of interconnectedness, humanity, being in the present joyful moment and away from the stresses of daily life. In the spirit of lifting people up, City and She gives back to cities and areas worldwide, by donating a portion of all proceeds to human rights and environmental charities.  The name "She," well that just comes from me. She is me: Shelan, a woman in the city, exploring the sights, for that perfect peaceful print.
How did you get started taking photos? If we go way back, I started taking photos when I was in elementary school. My dad is a collector of cameras and he gave me my first film camera when I went on a grade five camping trip. So technically, I started to fumble around with aperture and shutter speed when I was about 10. I started taking photos more formally when I was 19. I got my first DSLR (digital single-lens reflex) camera and could now interchange and experiment with different lenses. My friends and the beautiful city of Montreal, where I went to university, were some of my first muses. 

Where do you get your inspiration? My mom and dad are huge sources of inspiration for me. My mom is an oil painter and my dad is a big hobbyist photographer. I grew up surrounded by paint, canvases, film, and an assortment of camera equipment including a light box my dad used to use for viewing negatives (I loved that thing!). My mom and dad have very different artistic styles and mediums: my dad is technical when it comes to photography, he has all the photography gadgets and knowledge to get that perfect crisp photo with all colours and light in balance; my mom is a classically trained oil painter, she uses many layers of paint and blending techniques to achieve realistic old-masters-type paintings. Perhaps my prints are a mix of inspiration from my mom and my dad: I use technical photographic techniques, like my dad, and I paint and blend colours on my photos, like my mom.  
How would you describe your aesthetic? My aesthetic is dreamy, joyful, and soft. I want to create peaceful photo prints that elevate feelings of joy and calm, so I like to capture and incorporate colours that instil those bright feelings, such as dusty pink, light blue, soft lilac, mellow tangerine, and warm yellow. A lot of my photos incorporate large sections of sky, water, open space, symmetry, and patterns. These images let the mind soften and wander through the in between space and they also give a sense of order, which I find very comforting. My photos have space to breathe and yet everything is in its right place. 
How did you develop your style? My style developed out of a love of nature, adventure, and the places and people that make me feel the happiest and most at peace. I gravitate towards photography that invokes these feelings of joy and calm. I use colour, composition, and light to reflect these feelings in my photos. I started off experimenting with ethereal and soft coloured photography by capturing bokehs (blurry circles of light) and layering these images on top of other images to give them that dreamlike and imaginative quality. I then moved into more technical uses of colour and digital paintbrushes to invoke feelings of serenity. I have always loved capturing people, nature, cities, and the graceful and joyful moments of life, so I applied my dreamlike style to these subject areas.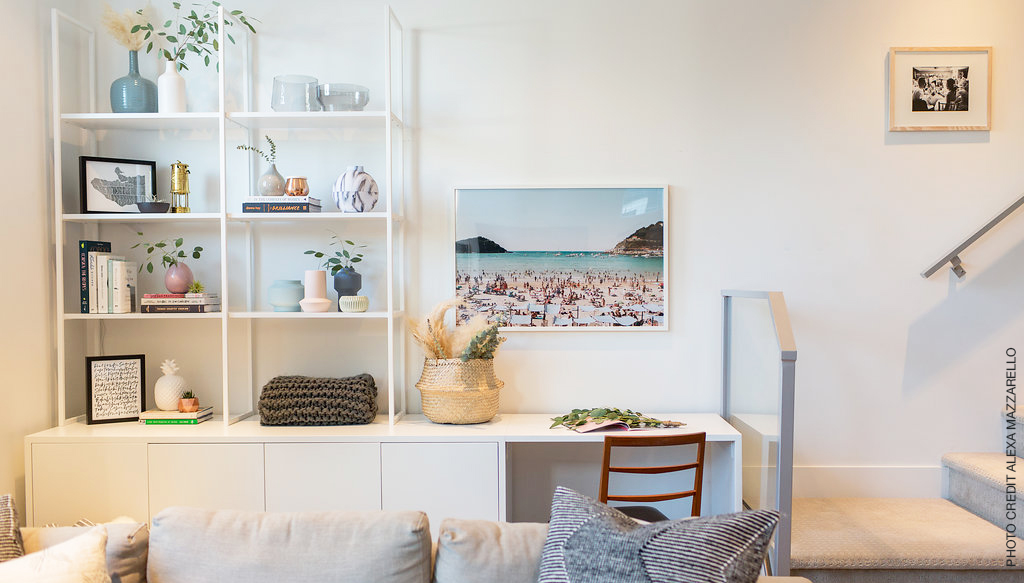 Who are some of your favorite classic photographers/artists, and how do they influence you? Degas (painter) - his use of pastels and the airy, feminine, joyful, and soft feeling of his paintings have influenced my colour palette.
Massimo Vitali (photographer) - The way he captures lively groups of people in beautiful beach and city scenes and the colour and warmth that emanate from his photos have influenced my photography of groups of people, beach, and city scenes.  
Wes Anderson (film maker) - the symmetry, negative space, architectural design, warm and vintage tones of his movie scenes have influenced the composition and style of my work.
Cig Harvey (photographer) - a photographer I love for her simple, yet captivating images and her use of rich colours. The dreamy, clean, and symmetrical composition of her work has influenced how I use colour and position my images.
What do you want your viewers to take away from your work?  I want my viewers to feel peace and quiet, to look at my images and step away from the stresses of daily life. I believe your space should feel like a haven of happiness. It should be a place to unwind and feel clear and creative. In whatever space my viewers choose to hang their print, I hope my images allow their minds to open up and let joy and calm flow in.