08 October 2019
Bloom Assembly

Meet Kaitlin and Janice, the two lovelies behind Bloom Assembly who have blown us away with their dreamy dried floral arrangements.  Dried flowers are a beautiful option when planning an event or as a special gift that can be enjoyed for a very long time! We will have an ongoing selection of bouquets, small and large starting at $28.  And we are very excited to have Kaitlin and Janice design an window installation in celebration of Nineteen Ten's 7th Anniversary. They will also be setting up a Bloom Bar in the shop on October 19th, stay tuned!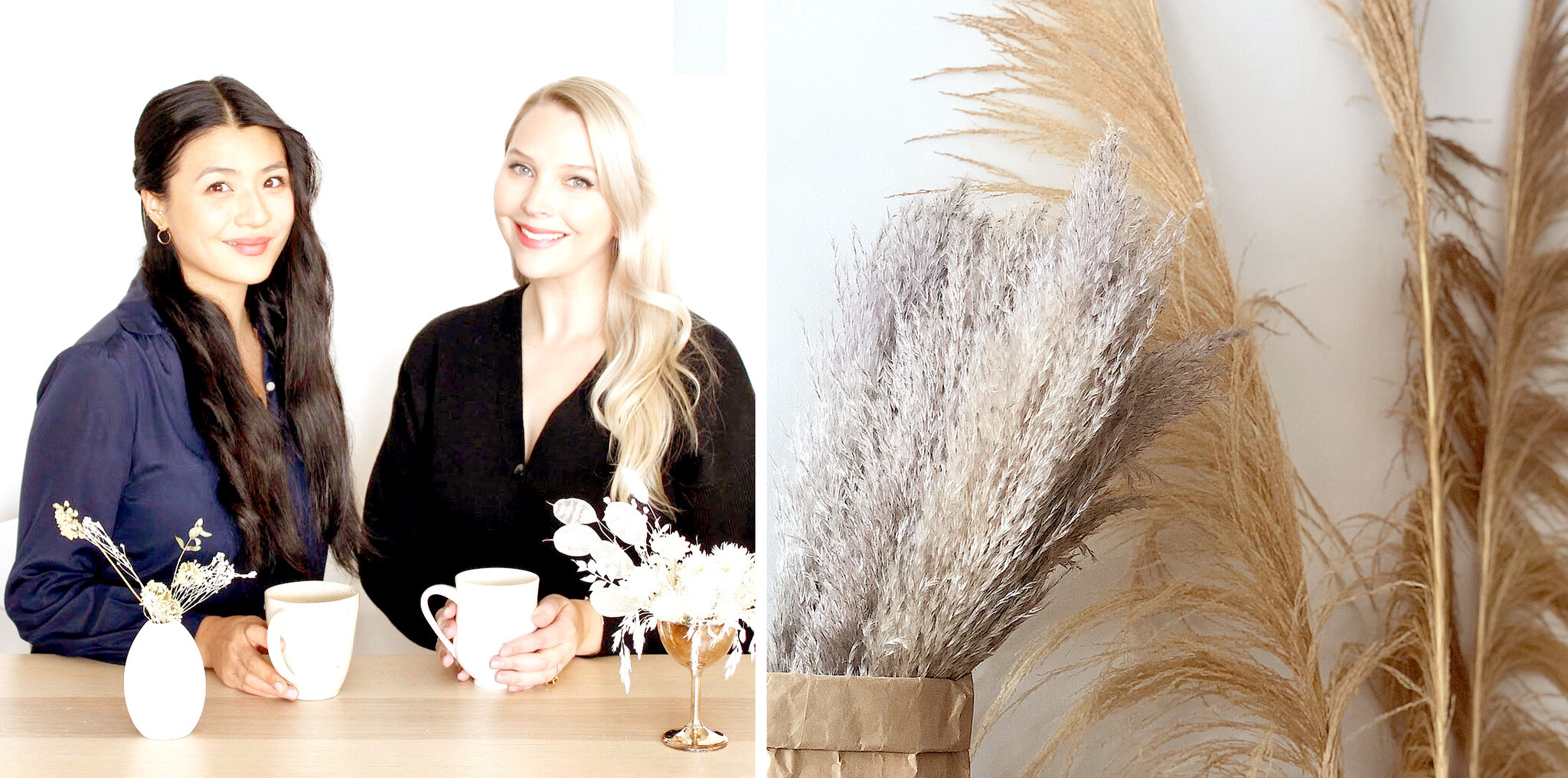 Tell us about yourselves and your company. We are sisters in law who shared a vision to start a business that combined our strengths and passions. We came from two different backgrounds, one trained in the visual arts and the other focused on business. Bloom Assembly is a floral studio that specializes in events, weddings, and dried florals. 
What led you to create Bloom Assembly? We wanted to create a business that was unique and stood apart from the traditional models we saw in the floral industry. Bloom Assembly exists primarily online and we launched our business two years ago on Instagram. We were curious to see how we could operate without a brick and mortar location and how far we could push having a low overhead while delivering high quality products and exceptional design. Without the day to day flower shop model, we have the freedom to experiment, take risks, and seek out projects and collaborations that inspire us. For example, without the constraints of a physical shop we are able to work with independent boutiques to carry our dried products. We are proud that all of the shops we work with are female run businesses that have the same ethos as ours. 
What do you love most about the process? We love the experimentation and evolution of our dried products. It's so fun to learn about the different varieties of dried florals and foliage and being able to find new ways to create our dried products-from bouquets to large scale installations. 
How do you balance work and life outside of work? We try to allow ourselves flexibility when it comes to scheduling work and being understanding of each other's needs and personal lives. The nature of event work fluctuates quite a bit, so we make sure to have time for self care and rest between busy periods (especially during wedding season!)
What are some of the challenges you have had so far? We've had quite a few! Learning how to price our products, transporting our products safely to minimize damage, and ordering an accurate amount of florals for event work are ongoing challenges. Every time we do something new, there are challenges, but we learn so much from it each time.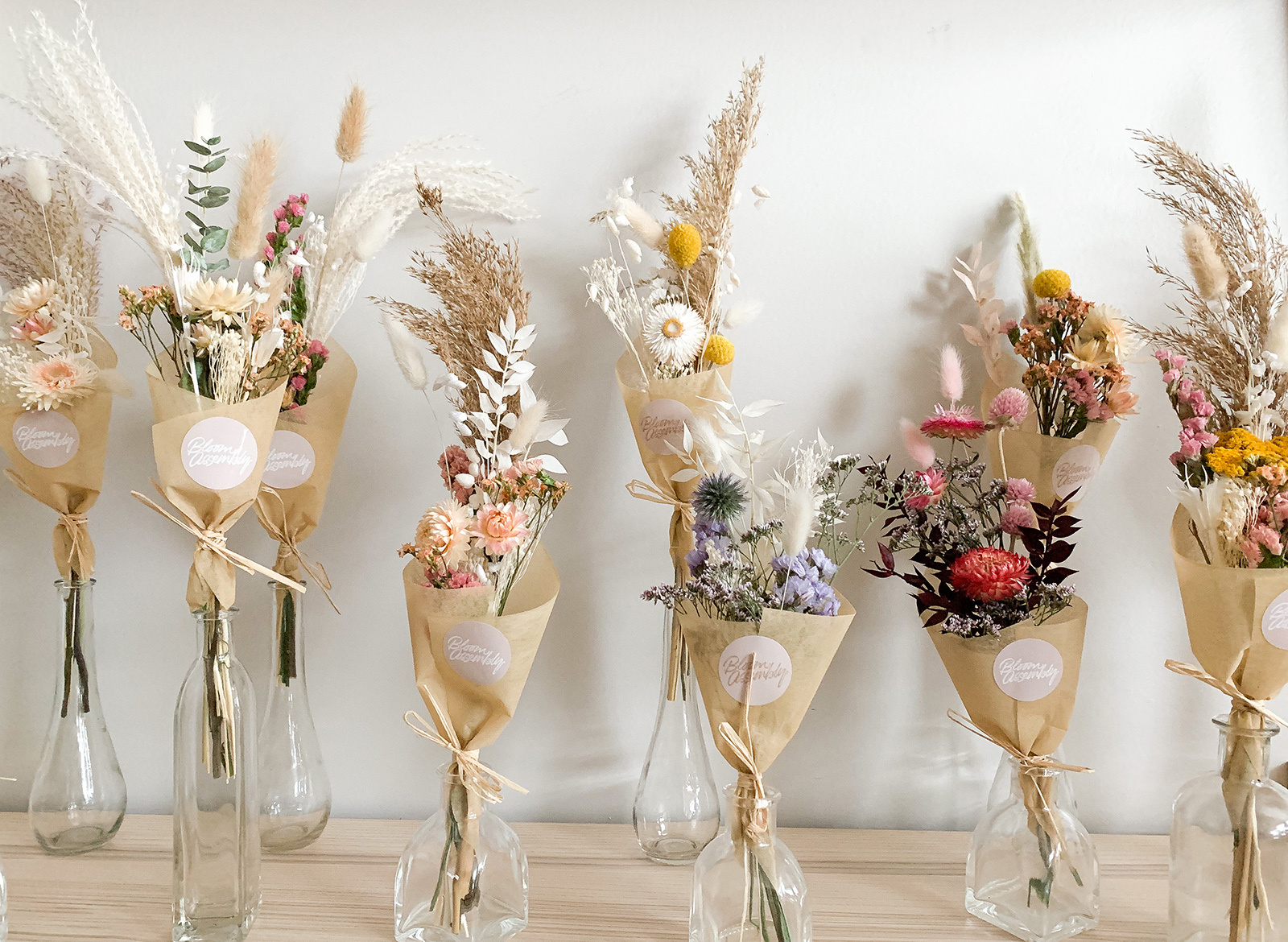 What is one thing you wish you knew when got started? How much space we would need to work! We started literally in our kitchen and with the additional of our 2-door cooler have now taken up over half of the apartment. We hope to have our floral studio outside of the home in the near future as we expand!
Any future goals for Bloom Assembly you can share? We would love to move to a larger work space so we can take on more jobs, bigger projects and eventually expand our team! 
Follow Bloom Assembly:  Website | Instagram